skip to navigation
Please select your country to check if we have a dedicated site for your region and see the international delivery information.
United States
CAN'T FIND YOUR COUNTRY?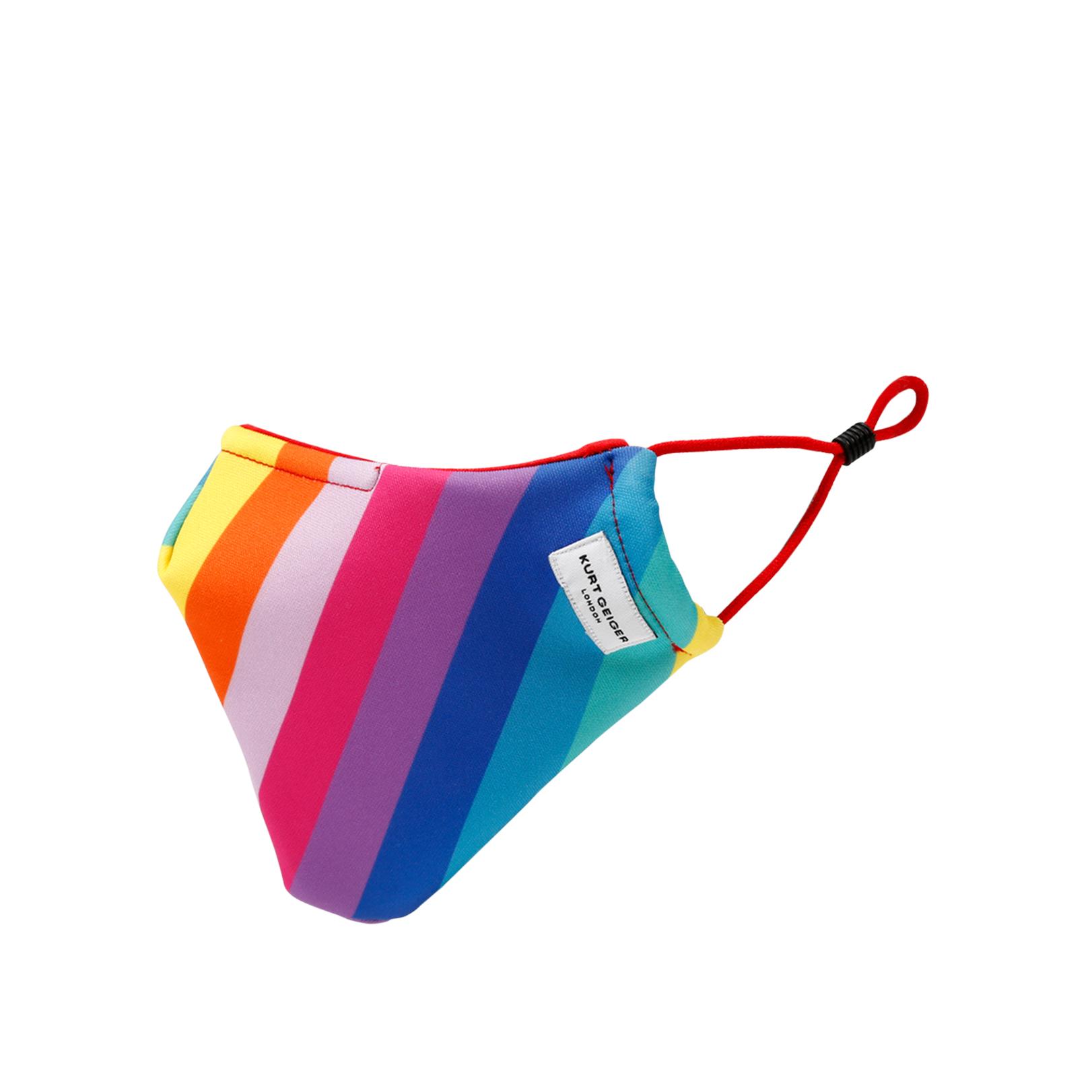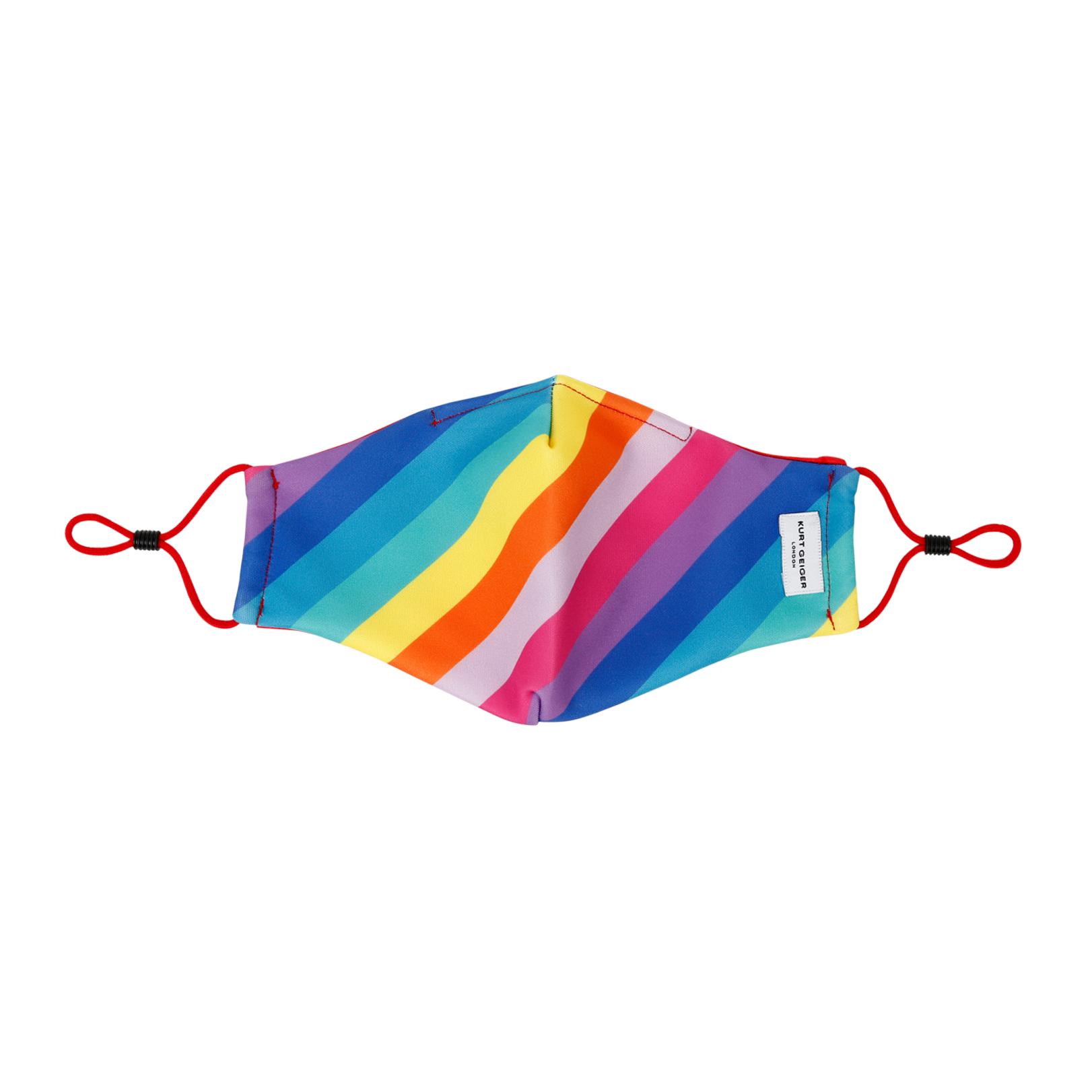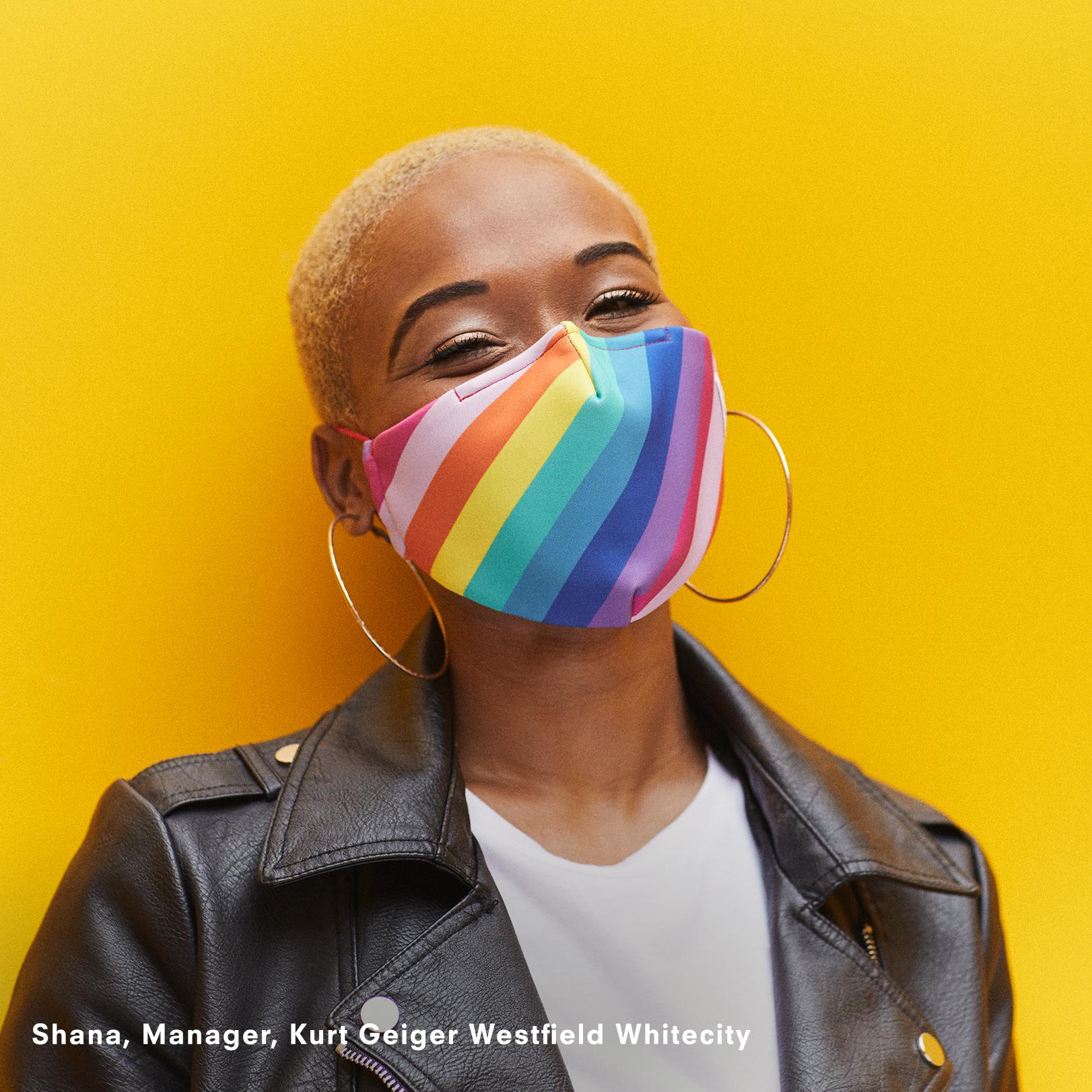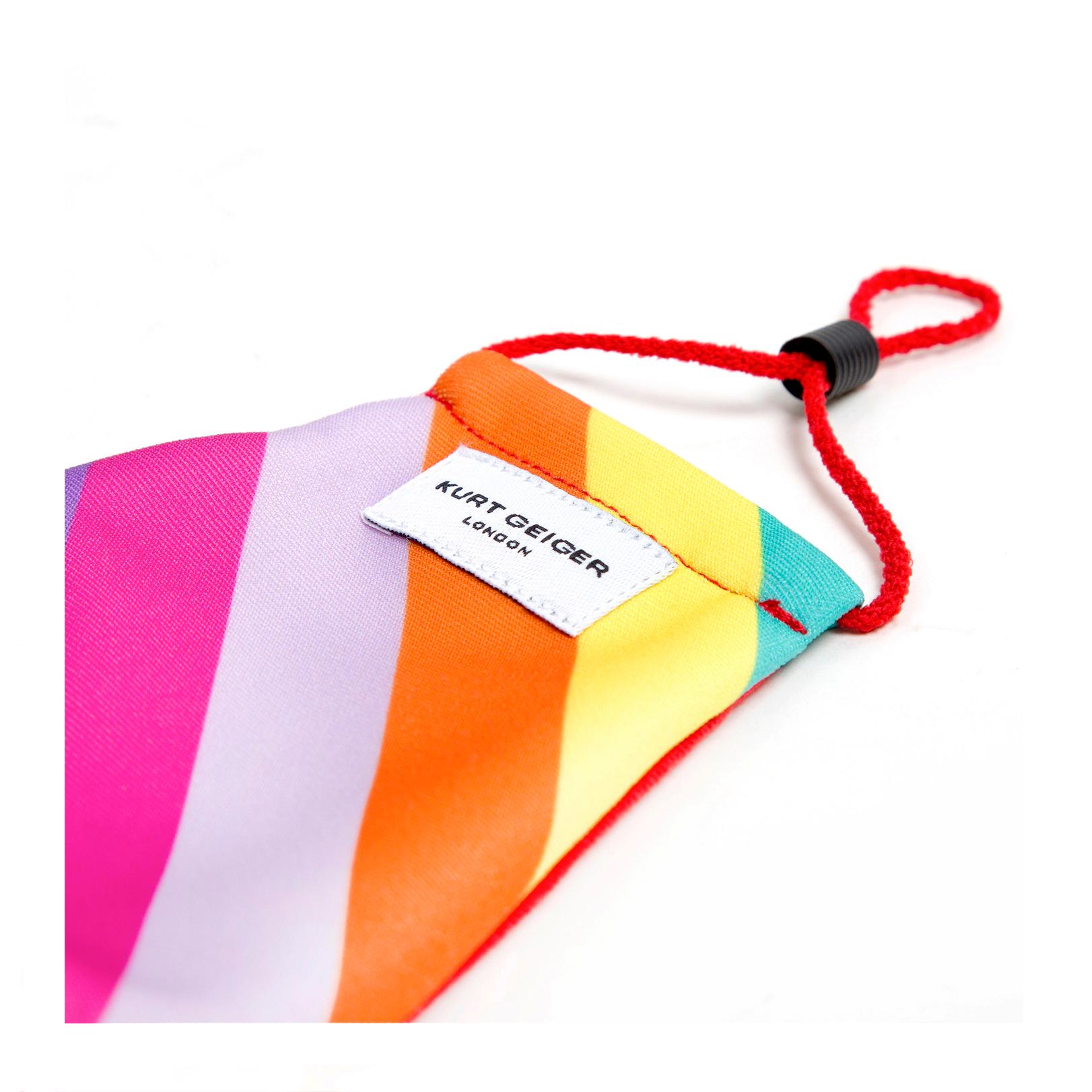 Kurt Geiger London
rainbow mask
Face mask in Kurt Geiger London's signature rainbow stripes. Created in a heavy weight interlocked cotton outer, with elastic straps and a soft jersey lining for comfort, along with in-built wiring for a snug fit across the nose. Features a stopper on the elastic ear straps allowing easy adjustment for the perfect fit and comfort. The outer fabric is certified against COVID-19 according to National Health System guidance issued in April 2020, the fabric is certified as grade 3, providing at least 70% retention of bacteria. There is an accessible pocket for the addition of filters, designed to fit a generic carbon disposable filter (filters not included nor sold by Kurt Geiger). Machine washable. Designed for personal use only. This product is not a medical device or personal protective equipment and is not a substitute for following the social distancing guidelines, including good personal hygiene practises. Kurt Geiger makes no claims about the medical benefits of using this product. This product is exempt from all discounts or promotional activity. This product cannot be returned for hygiene reasons.
All orders are tracked. Once your order has left our UK warehouse, you will receive an email containing a DHL number to track its progress online.

Free returns with Paypal

FREE

Order through Paypal and activate 'Return Shipping on Us' to get free refunds for up to $30 on 12 eligible purchases a year. Find out more at https://www.paypal.com/us/webapps/mpp/returns