skip to navigation
The Valuable 500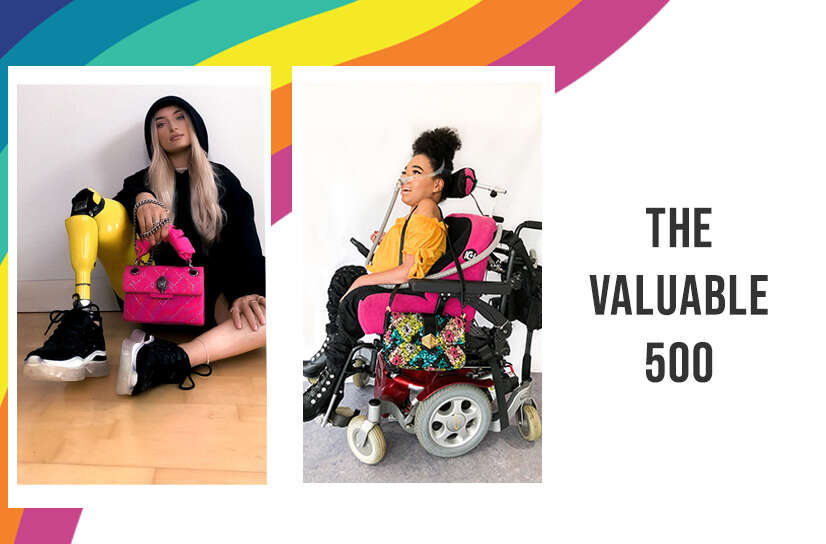 THE VALUABLE 500

Inclusivity has always been a core value at Kurt Geiger, but in speaking to incredible individuals during our PEOPLE EMPOWERED campaign, it has become apparent that we have a responsibility to do more.

Statistics starkly indicate the current lack of diversity in the fashion industry:

● There are over 1.3 billion people around the world with some form of disability.

● Around 15-20% of the UK's population has a visible or non-visible disability, equating to 14 million people.

● Research shows that disabled people make up only 0.01% of those featured in fashion and beauty advertising.

● Only 4% of businesses are focused on making offerings inclusive of diversity.

The Valuable 500 is a global movement committing 500 of the world's largest businesses to placing disability inclusion on their leadership agendas, including corporations such as The BBC, Google, Audi, Bloomberg, Microsoft, M&S and Virgin. The principle goal is to drive the inclusion revolution by harnessing the power of business to enable everyone to participate in society with ease, ambition and autonomy.

The Valuable 500 believe that if business takes a lead, society and government will follow. Truly inclusive businesses can build truly inclusive societies.

In committing to the Valuable 500, we are promising to achieve the following by 2021:

● Ensure that disability inclusion is on our senior leadership agenda

● Make at least one firm commitment to action

● Share our commitment with the business and the world

CEO Neil Clifford says:

"The fashion sector has been a notorious culprit of exclusivity too often and for too long, but times are changing. At Kurt Geiger, diversity and equality have always been and remain essential core values of our organisation and we are striving to reflect these principles across every corner of our culture. We are proud to join The Valuable 500 and we pledge our commitment to building an inclusive industry, not only by supporting those with disabilities, but by championing them wholeheartedly."