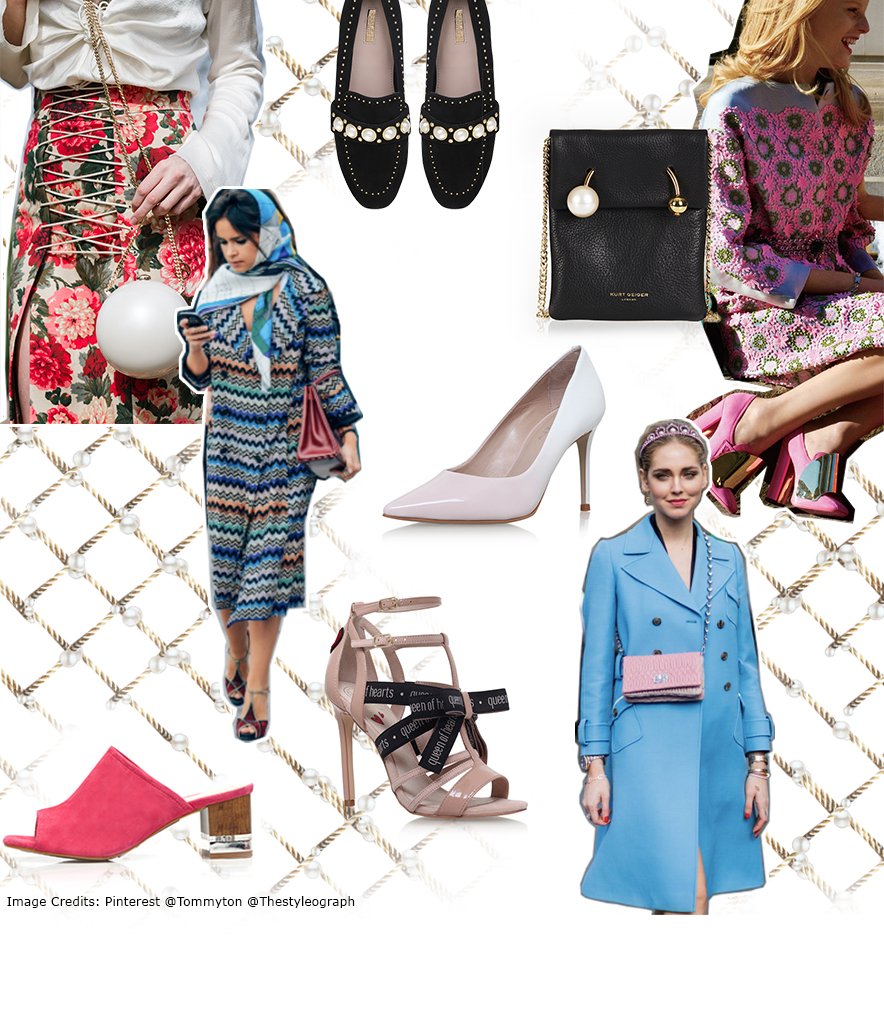 Today is The Queen of England's birthday. Well, it's her actual birthday, as in the day she was born, but she prefers to celebrate her official birthday with bigger celebrations in June, presumably because the weather's nicer then. Be honest, if you were The Queen, wouldn't you do that?! But we still wanted to wish her a happy 91st birthday, as well as congratulate her on being one of our top style icons, because if there was one single person who was influencing the design of SS17's collections more than anyone, it was Queen Elizabeth II.

Since obsessively watching the brilliant series The Crown, we've become rather taken with Her Majesty's wardrobe, and it seems that designers left right and centre feel the same. Of course, we're not suggesting that you head out this Friday night wearing a skirt suit and a crown, but there are plenty of little styling touches that you can adopt to give you a hint of a regal air. It's all in the little details; shoes and bags adorned with sashes and brooches or oversized pearls, as well as luxurious brocade fabrics are about as QEII as it gets. Oh, and team those accessories with her favourite colours - powder blue and soft pink.

Pearls world
Do bags get any more luxurious than this? Why wear tiny pearl earrings or a string necklace when you can find one enormous Pearl clutch big enough to carry your phone, purse, keys and lipstick?! Classics like pearls always look fab with other classics, like silk shirts and oversized floral prints, but look for touches like a low-cut neckline or lacing details for a sexy edge.

Brooch the subject
There's no more modern way to get the regal look than with a pair of fancy flats, so we love these Nala slides (coming soon) with their multi texture finish and bird embellishment fit for pinning on one of The Queen's turquoise jackets.

Sash-tastic
Striped ribbons are a really subtle way of getting queen vibes; she wears them with white gowns and the crown jewels when she's in her full regalia, but that's a bit full-on for real life, so just use yours to give a bag a nod to royalty, like Plum .
Shop New Arrivals