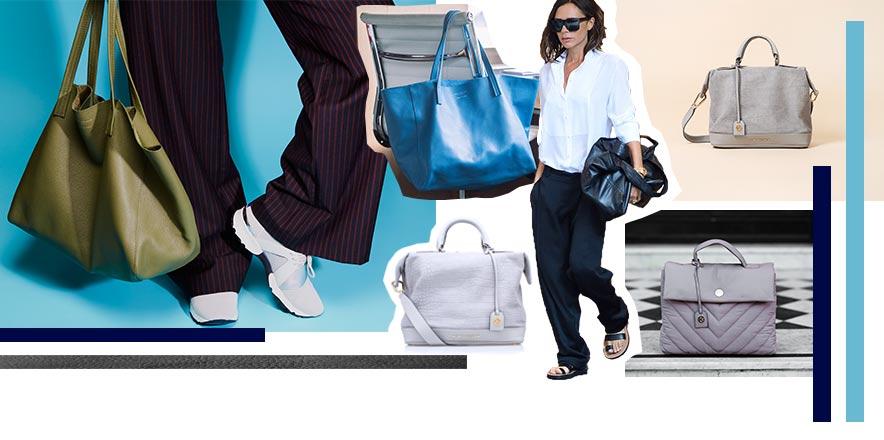 Effortless style is all too often not-so effortless (if only life were so simple!). In reality, there's A LOT of primping and pruning that goes into making ourselves look quite so casually cool to give that 'oh, I just rolled out of bed like this' air.

But with sports-luxe once more reigning supreme on the runways this season, the trends making waves this summer are becoming more and more influenced by a slouched silhouette; making no-maintenance mornings slightly more achievable when choosing your 'outfit of the day'.

Deconstructed shirts and loose-fitting trousers teamed with slouchy bags and sandals are the ultimate options for effortless ensembles (and all those loose fitting layers are ideal when you've had one too many free cupcakes in the office the day before!). Top tip: carry your tote underarm, letting your shopper's scrunched-up style give your outfit an ultra laid-back feel, to really maximise the slouch appeal of your off-duty look.

The comfort zone This trend is ideal for hiding those body parts you're less confident about and showing off those you love; if your legs are your asset, let everyone know it with a fitted skirt and billowing shirt. Alternatively, if you're all about the top half, emphasise it with a fitted shirt and oversized trousers. Remember: comfort is key!

Padded perfection Billowing fabric and an airy regard is the order of the day and nothing screams slouchy comfort more than a pillowed fabric. The light-as-air pillowed fabric of the Britt tote is your go-to style for slouchy accessorising whilst leaving ample room for all your daily necessities.

Tote-ally relaxed Keeping one item in your outfit fitted whilst the other half flows loosely ensures your ensemble is slouchy not sloppy. And your accessories can continue your relaxed vibe; opt for soft, supple leathers like the Brompton tote and team with super-white trainers or structured sandals to give that nonchalant-yet-composed edge.
Shop Bags