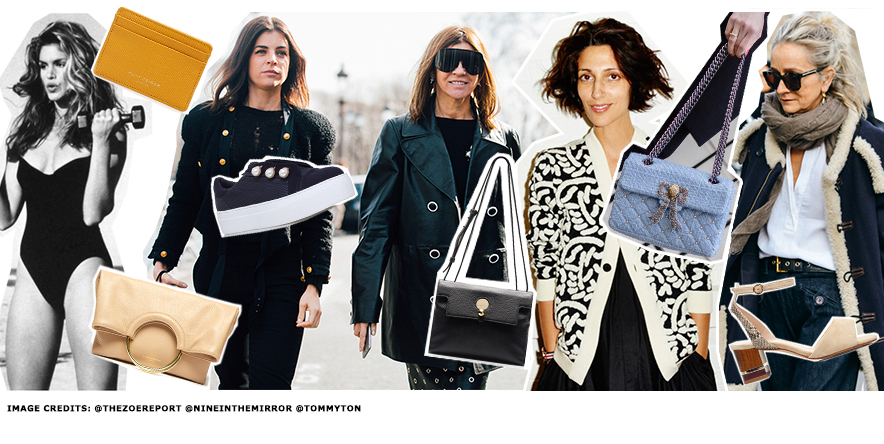 If you're anything like us, you've got used to your mum stealing your shoes, your bags, your clothes...if it's in your wardrobe, she wants it. Because mums in 2017 aren't like the mums of thirty or forty years ago. Mums in 2017 are younger at heart (no matter what their actual age), more stylish and braver when it comes to their sartorial decisions.

Modern mums don't want to fade into the background in their middle age; they want to look good, feel great and get complimented on their outfits, just like you do. They're not scared of leather trousers. They're happy to pick up their clothes in the same shops as teenagers. And be flattered by the fact that they get style inspiration from their daughter.

So this Mother's Day, instead of moaning that she still hasn't given back that pair of trainers she borrowed from you for her holiday in Rome in 2014, treat her to something fabulous all of her own. You never know, you might even find yourself borrowing it back from her...

The Ultimate Practical Bag
Your mum's been dropping hints about your favourite cross body bag for months now; she loves that it's practical - she's still your mum, she always thinks of the practical stuff - but it's chic too. Pick something in a neutral or dark shade, like 'Cle' so she can wear it with everything. She loves anything that she can wear with everything.

The New Block Heel
Since she discovered the joy of paying a bit more money for a really flattering pair of jeans, your mum's become the perfect candidate for a pair of statement shoes to wear with them. Don't go over-the-top - unless you're confident that she'll love a feather-clad pair of pink stilettos it's not worth the risk - but a bit of animal print is a pretty safe bet. Mature women look fantastic in leopard: fact.

The Snazzy Card Holder
Whether it's for her Oyster or her bus pass, never underestimate how much your mum will appreciate having something stylish in which to keep her travel cards. She left the days of ferreting around inside a huge bag looking for stuff behind her long ago; this woman needs pockets and pouches, just like the Croc Card Holder. This woman is ORGANISED!
Shop New In