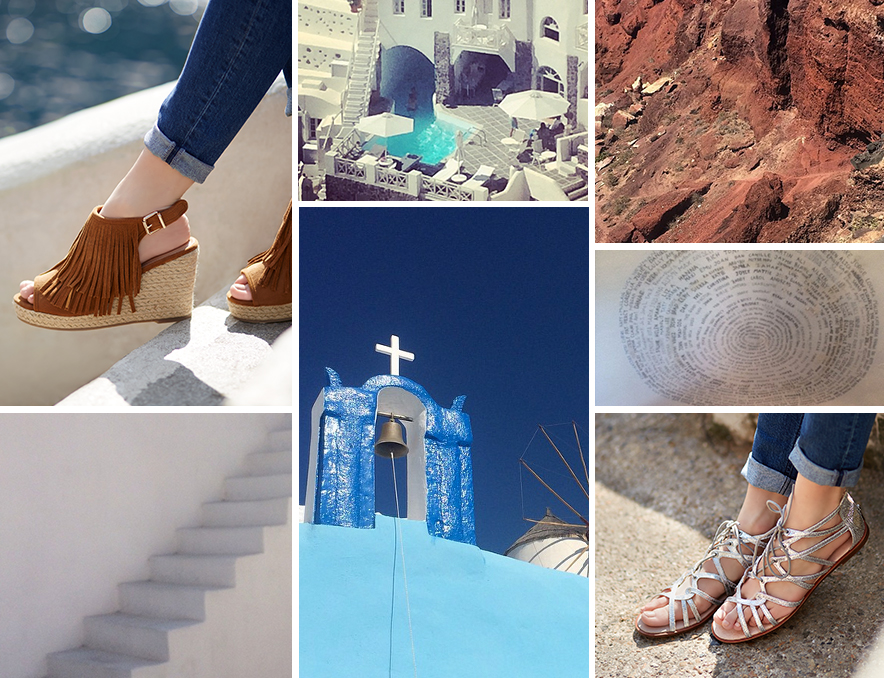 So let's admit, the summer in the UK has been somewhat distant this year which has had us thinking of warmer and slightly less rainy destinations. To escape our weather but not have to travel too far, Santorini feels like a pretty great idea! With its multi-coloured cliffs soaring over 300m from a sea-drowned caldera and sunsets sure to take your breath away, this is the ideal destination for those who want to sit back and relax with a gorgeous view. With that in mind, here are our top 3 spots to visit on this lovely little Greek island.

Oia Town
Oia is one of the most iconic areas of Santorini. With its blue topped churches and sea of traditional white buildings that tier up the hillside, there's something new to discover around every corner. Oia is much quieter than Fira offering narrow and winding white streets home to plenty of shops and cafes with pretty special views. And talking of special views, the sunset here is something you most definitely cannot miss! With the white buildings reflecting the orange hues of the sunset, the Castle of Oia is the most famous place for watching it. Just remember to get there early to secure the best spot!

Ancient Akrotiri Ruins
An ancient Minoan city buried deep beneath volcanic ash from an eruption around 1627 BC, the Akrotiri ruins provide a rare glimpse into life during the Minoan period. Three story buildings, some with balconies, roads, drainage systems and stashes of pottery have been excavated since 1967 and are truly a must see whilst you're on the island. With guided tours available from €10, take your camera and get snapping.

Red Beach
Arguably one of the most famous beaches of Santorini, the red beach gets its name from the dramatic lava red cliffs and pebbles appearing out from the crystal clear water. Sunbeds and umbrellas are available for hire here, and with snorkelling a must have activity due to the interesting rocks, it could be easy to make a day of it! Just don't forget your sandals, the colour of the sand can make it super toasty.

If you've been to any of these places or have any other Santorini favourites, share them with us through our Facebook, Twitter and Instagram.
Shop New Arrivals