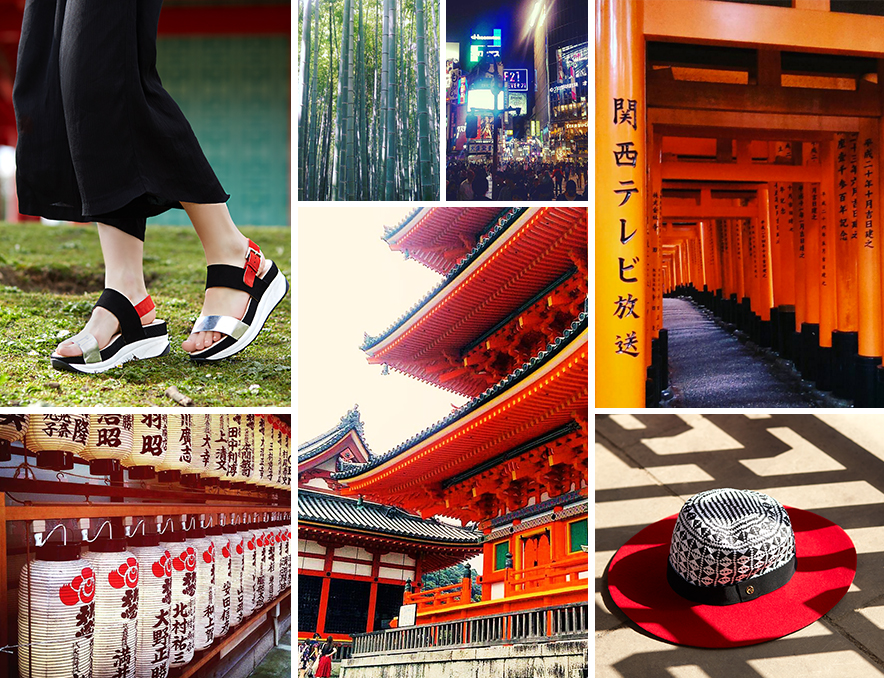 It feels like summer is just around the corner and we can't help but dream about our favourite holiday spots. Our first dreamy destination is Japan, with its enchanting culture making it one of the hottest travel destinations in the world. You can easily get immersed in Japanese history and culture one day and get a glimpse of the future through technological developments the next. Shrines and robots? Okay! The natural beauty of Japan can be seen all year, and we've picked our favourite spots you just have to sneak a peek at.

Arashiyama Bamboo Grove
The Arashiyama Bamboo Grove is one of Kyoto's top sights and for good reason: standing amid these soaring stalks of bamboo is like being in another world. You can rent a bike or stroll the path to enjoy the beautiful sight of sunlight shining through the bamboo grove, casting soft shadows on the path. When the wind blows through, you can see moving images exuding a tranquil feel. You'll struggle to find anywhere quite as mystical as here!

Shibuya Crossing
Rumoured to be the world's busiest, this intersection in front of Shibuya Station is famously known as 'The Scramble'. It's most impressive after dark on a Friday or Saturday night, when the crowds pouring out of the station are dressed in their finest and neon-lit by the signs above. This is a sight you need to see to believe!

Fushimi Inari-taisha Shrine
This intriguing shrine was dedicated to the god of rice and sake by the Hata clan in the 8th century. The magical, seemingly unending path of over 5000 vibrant orange torii gates that wind through the hills behind Fushimi Inari-taisha Shrine makes it one of the most popular shrines in Japan. They're breath-taking, believe us. Take a walk around the upper precincts as an easy day hike. In the late afternoon/early evening, take a kind of creepy stroll around the upper precinct, when the various graveyards and miniature shrines along the path take on a mysterious air. It'll be an experience you never forget.

Kiyomizudera Temple
Kiyomizudera is one of the most celebrated temples of Japan. It was founded in 780 on the site of the Otowa Waterfall in the wooded hills east of Kyoto, and derives its name from the fall's pure waters. Start by climbing Chawan-zaka or Kiyomizu-michi to get there and you'll soon see the brightly painted entrance gate and pagoda. Don't forget to stop and grab a snap or 10 when you get there.

After taking in the views of Kyoto city from the veranda, take a little detour down to the Otowa waterfall below. The water is said to have healing properties and here worshippers offer prayers to Fudo-Myo-o, who is believed to punish evil-doers. You're already on holiday, so why not make your trip even better by grabbing one of the long-handled cups which are provided to drink this magical water!

If you've been to any of these places or have any other Japan favourites, share them with us through our Facebook, Twitter and Instagram.
Shop New Arrivals