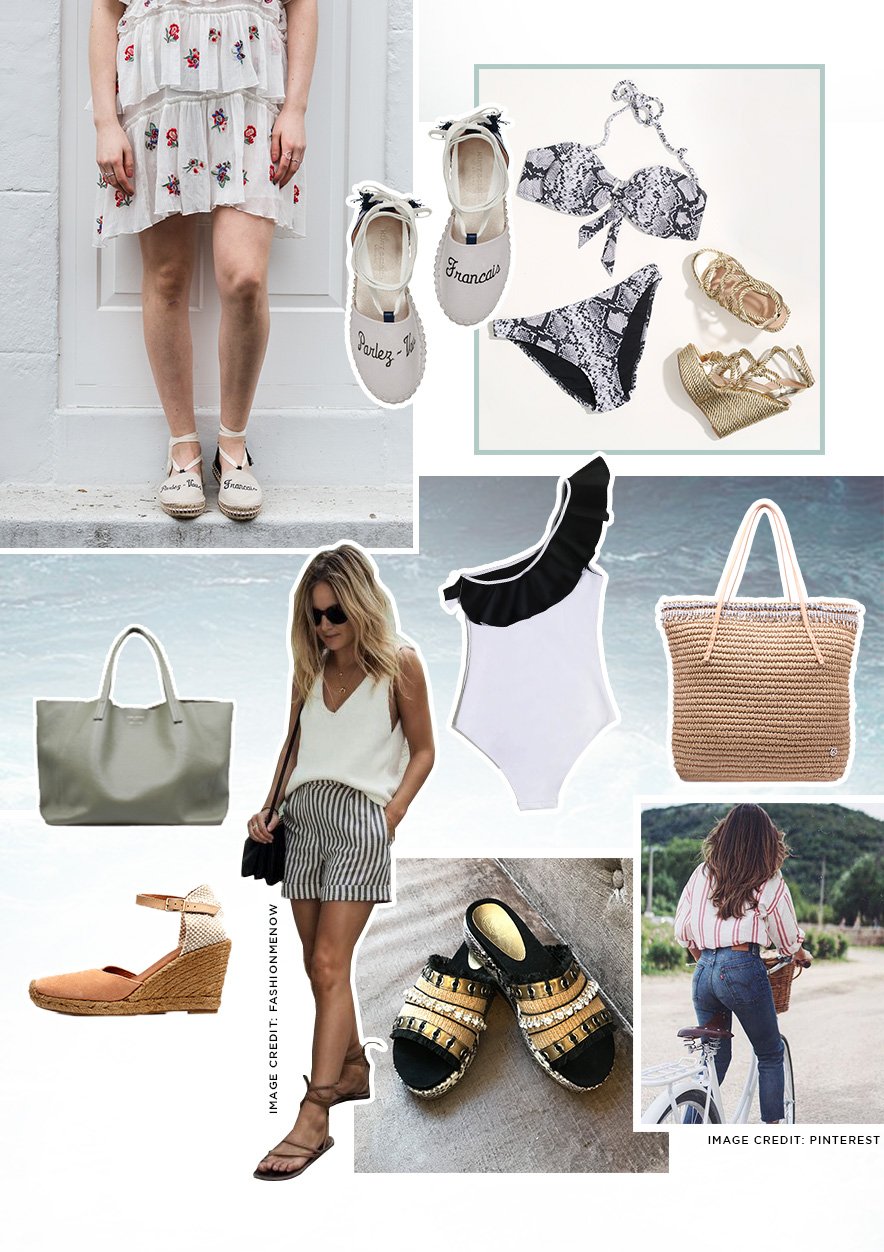 If you're anything like we used to be, you ALWAYS leave packing to the last minute. And then you end up on holiday with either not enough/too many clothes, completely inappropriate clothes, or a load of clothes that don't go together as outfits at all. And it totally bums out your holiday vibe. No-one wants that.

But it doesn't take long to get your packing sorted and once you've learnt some handy tips - ours have been picked up from top fashion stylists who travel the world for a living and always look amazing - you'll never look back. You'll also be the best dressed person in the resort. Bonus. Read on for our ultimate guide to holiday packing.

Check the weather before you go
It sounds obvious, but how many times have you forgotten to do this and ended up with no enclosed shoes in the rainy season, or a load of heavy-knit jumpers when everyone else is in short sleeves. There's no such thing as bad weather, just the wrong clothes. And with weather apps there's really no excuse for being badly prepared.

Colour code your suitcase
Plan your outfits before you go and try and include items that go with multiple looks. The easiest way to do this is stick to a simple colour palette. For example, monochrome outfits with colourful accessories works really well, or mostly navy and grey clothes with a few standout printed items. Don't just throw all of your summer stuff in without any neutrals!

Build your outfits around layers
Because those pesky weather forecasts can't always be 100% trusted, it's a good idea to have plenty of layers you can put on/take off to suit. Don't rely on just one big cardigan that doesn't really go with anything else (we've all done it).

Pack undies in shoes
Save space by packing your smalls inside your shoes. You'll be amazed how many pairs of trainer socks fit inside a Chelsea boot.

No-one needs more than three swimsuits/bikinis
No really, you don't. Edit that swimwear!

Use pouches and bags
You know those dust bags that shoes come in? Well, they're incredibly useful when packing a case. Use them and leather pouches to separate your electricals, jewellery, swimwear and dirty clothes. Or try the 'bag in a bag'!

Roll don't fold
There has been MUCH debate about the best way to pack your clothes (just check YouTube for hundreds of videos on the subject) but in our experience, rolling your clothes results in far less creasing. It also makes it really easy to find what you're looking for in your case if you're staying somewhere where you can't unpack. We're also VERY attached to our hand steamer - so much better than a travel iron and only takes up the same space as a hairdryer.
Shop Sandals