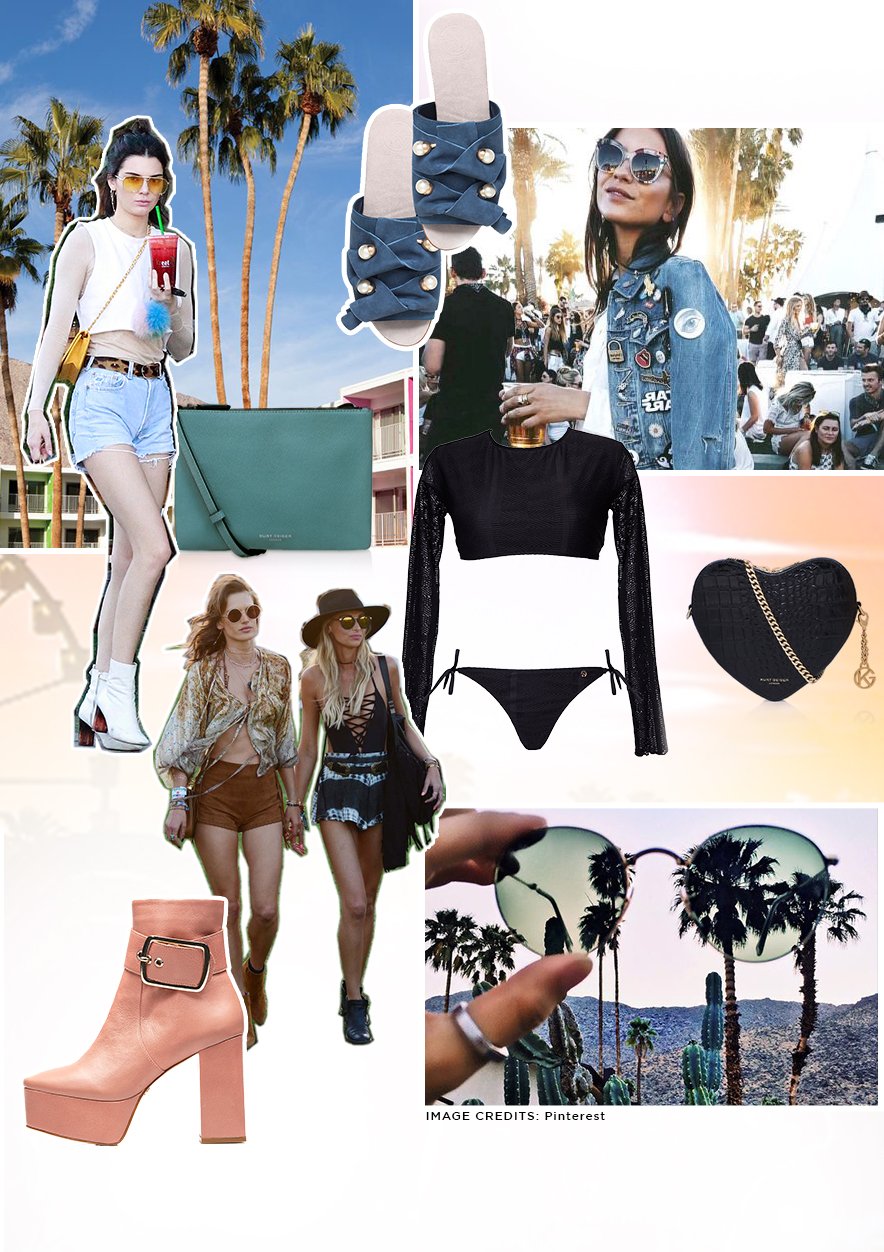 It's Coachella time, which means it's officially festival season (YAY!), and whether you're headed to the star-studded Californian festival or not this year, you can still get on board with all things Coachella-inspired. But don't get confused and think this means you just have to conform to the uniform of bikini tops and Wellington boots; thanks to Coachella, the days of just going with the mud are well and truly gone. These days, it's about a much more polished look.

Now, if the festival you're actually going to is Glastonbury or the Isle of Wight, of course you're going to want to pack a pair of sturdy boots and a rain coat just in case the weather isn't on your side, but as Coachella is in the desert, the best footwear for a California-inspired look is going to be a pair of statement sandals. And we're all for adopting this look at UK festivals, too. Not only do they look REALLY great, but they'll leave you with a MUCH better tan line than a pair of wellies would. Save the Wellingtons for actual rain - there's never any need to wear them with denim cut offs!

For true Coachella style, team your statement sandals with pretty embroidered or crochet dresses, a wide-brim floppy hat and the biggest shades you can get your hands on. Oh, and a couple of gold temporary tattoos for good measure. Remember, Coachella is the celebrity's favourite festival, so your look should definitely have a vibe of off-duty rock star about it.

The blues
When you're hanging out in the bars and smaller stages, your slides are your best friends. We love that this shade of suede on these naomi sandals as it will match your denim jacket (an essential festival item) perfectly. Swap for something more likely to stay on your foot when you head to the main stage, though…

Glam rock
These Bumble sandals are sturdy and practical (see above: that strap will come in handy in the more crowded areas!) but they still come with a heavy dose of rock n roll chic, with that snake-effect sole and oversized sequins.

Disco inferno
Give yourself an advantage when it comes to actually being able to see Lady Gaga playing over other people's heads by wearing platform sandals, like Keith. They're also incredibly comfortable to dance all night in.
Shop New Arrivals