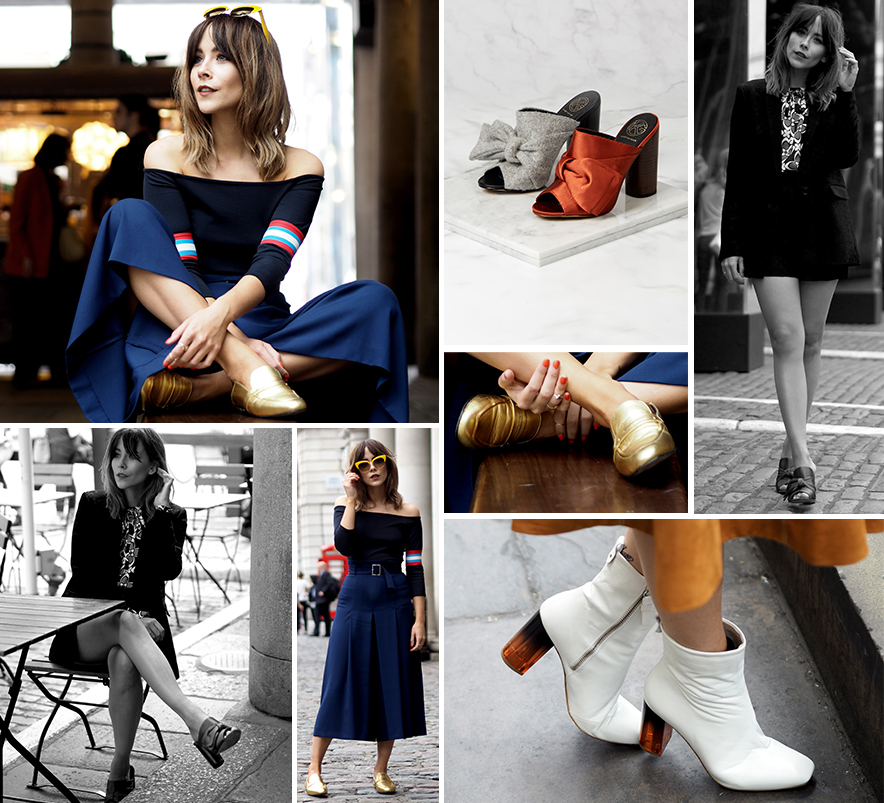 We've found our new city style inspiration, and her name is Megan. Whether you're in Covent Garden (where you can visit our flagship store) or Princes Street, Edinburgh, her accessories game is on point. Pairing white boots with the ultimate 70s dress and more, we're swooning.

From loafers to mules, Megan's been spotted in many Kurt Geiger goodies. Talking of loafers, we need to talk about the immaculate inclusion of KG Kurt Geiger 'Kipper' into her wardrobe. Whether pairing with casual dungarees or a more evening fitting midi flared skirt, Megan said; "The metallic loafers have a distinct masculine feel to them, albeit in a more feminine antique gold finish". We couldn't have said it better ourselves!

If you have plans for a city break abroad or just want styling tips for your next trip out, take a look at our new in boots. Statement heels are our go-to at the moment and can be seen on the KG Kurt Geiger 'Strut' boots Megan is wearing. If you're after a more subtle boot, why not take a look at Kurt Geiger London 'Noble'.

For the warmer weather, mules are our shoe hero. Steal Megan's style and invest in KG Kurt Geiger 'Jessie', or if you're wanting a little 70s twist, try out Carvela Kurt Geiger 'Kassidy'.

However you decide to wear your Kurt Geiger purchases, be sure to share them with us through Facebook, Twitter and Instagram.

Photos courtesy of Pages by Megan. For more from her, check her out via Instagram and Twitter.
Shop New Arrivals