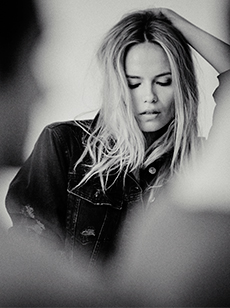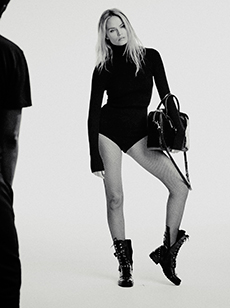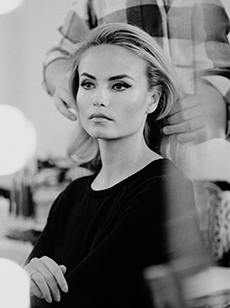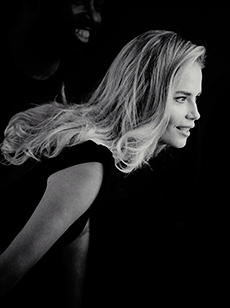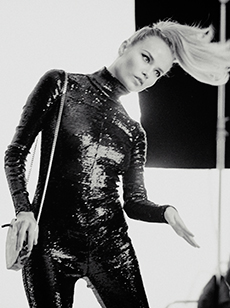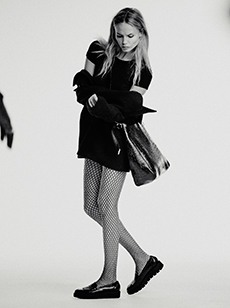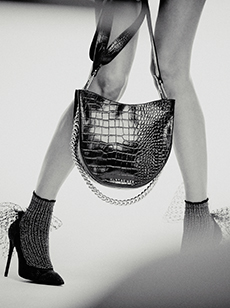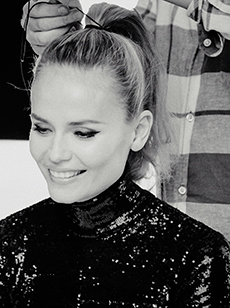 Another tour de force from Kurt Geiger who continue to collaborate with Erik Torstensson, the iconic AW16 campaign is fronted Natasha Poly. Led by Creative Director Rebecca Farrar-Hockley, the campaign effortlessly captures how fashion reflects attitude, celebrating woman and her duality.

"I really enjoyed being part of the Kurt Geiger Autumn Winter campaign. The collection is all about having the freedom to wear what you want, whatever your mood. In this day and age there is no rule book! Express your identity through the power of fashion and have fun!" says Natasha.

The stories behind the innovative collection are brought to life by Natasha, introducing statement polished knee-high boots, bespoke brocade mid-heels, knot details across satin mules and bold velvet sneakers. Modern elegance continues with the introduction of the Britt, a soft but structured everyday handbag to join the iconic London tote and Penelope hobo.

"A beautifully crafted collection that exudes a modern elegance, this season is all about exploring self-expression and style personalities. Natasha Poly effortlessly embodies the multi-facets of today's women. Be bold, fierce and experimental." says Creative Director Rebecca Farrar-Hockley.
Shop New Arrivals