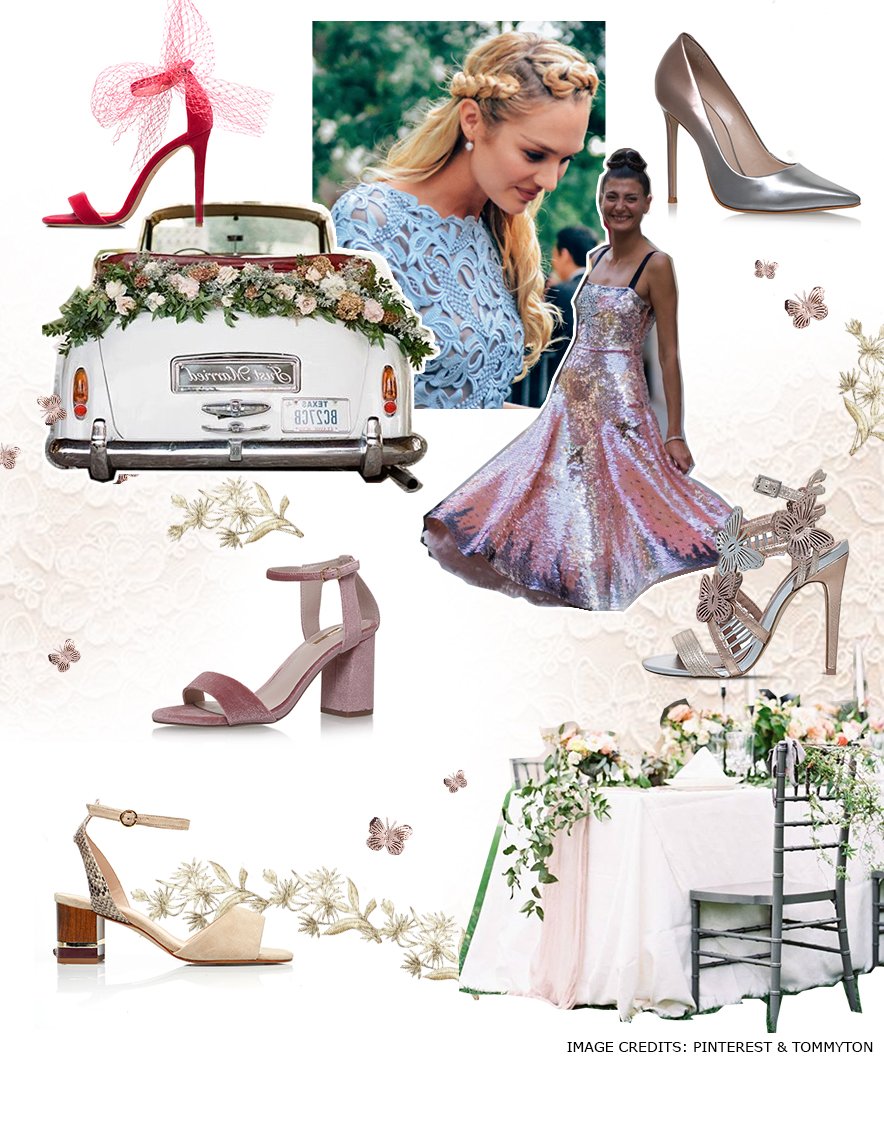 Anyone who's ever been a bride will know that the stress of styling up your bridesmaids is liable to far outweigh that of getting your own dress and shoes sorted. You're probably dealing with girls of different ages, heights and shapes, with widely varying styles and tastes. They're unlikely to all suit the same colour. It's tricky, right? They might not even know each other or live nearby, so even arranging a champagne-fuelled shopping trip isn't necessarily on the cards. Sigh…

But who says that your bridesmaids all have to look the same? Not us! Everyone will be much happier on the big day if they're wearing something that suits them, that they feel great in, and that they love. And this is never more true than when it comes to bridesmaid shoes.

So, here's what we suggest. Take a deep breath. Are you ready? Let your bridesmaids pick their OWN shoes. OK, we realise this is going to take a degree of bravery on your part - you're by no means a bridezilla, but you have certain romantic ideas of how you want everything to look - but everyone will be thrilled in the long run. Especially your bridesmaid, who will have bagged herself a gorgeous pair of shoes that she'll wear loads afterwards- because they actually suit her style. Not like those dodgy mock-velvet green courts you had to wear when you were your cousin's bridesmaids that time. See? We told you it was a good idea. If you still need persuading, here are a few ideas of the different kinds of girl you might be buying for...

The glamourpuss
She's the kind of girl who never has a hair out of place and always looks amazing (even at the gym - how does she do it?!), so what could be more appropriate than a pair of elegant heels like 'Jina'?

The maid of honour
She's your most reliable, loyal friend, and you know that no matter how many times you tell her to just enjoy herself, she'll be running around helping you all day, and you love her for it. A sturdy block heel like 'Nizzy' is her ideal shoe for your big day.

The little one
Don't forget to put the effort in for the littlest bridesmaids because remember, these are the most exciting pair of shoes they have EVER HAD! And a pair of super-cute butterfly sandals will see her through all of her friends' birthday parties, too.
Shop Bridesmaids Shoes