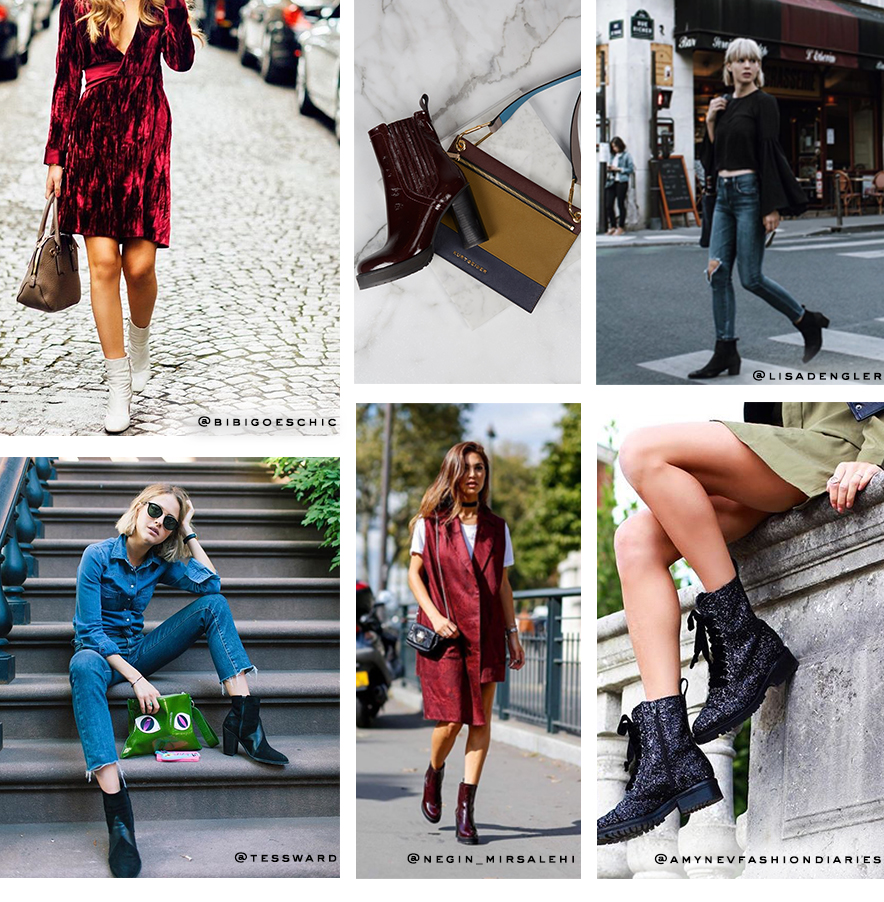 Boot season is officially here! And there is no better time to invest in your style for the cold weather ahead.
With so many different options on offer, committing on the boot to see you through the season can be difficult.

We round up our favourite looks from the bloggers we love, for some much needed boots inspiration!

Lisa Dengler: The perfect addition for a relaxed yet stylish outfit as seen on Lisa Dengler. 'Saint' is the unassuming everyday boot that will see you through season after season.

Negin Mirsalehi: Super blogger Negin taps into the colour of the season with 'Storm'. Berry tones are wearable whilst adding a cool pop of colour.

Tess Ward: For the perfect understated boot that elevates any outfit, look no further than 'Skywalk' which chef and author Tess Ward pairs with double denim.

Amy Nevile: Biker boots are a winter staple. Model and Blogger, Amy Neville opts for a feminine finish with 'Sparkle' a fun style to take you from day to night.

Bibi Goes Chic; Not just reserved for the summer, Paris and London based blogger, Bianca shows how winter white boots 'Strut ' can be a chic alternative and work easily with your cold weather wardrobe.

Shop Boots Guide